Elinor Hamilton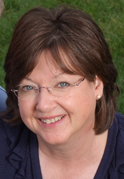 Elinor has a Bachelor of Education degree from the University of Alberta. She grew up performing and accompanying on the piano, and has had many experiences with music in the Church of Jesus Christ of Latter-day Saints. She has a deep love and respect for its beautiful hymns and Primary songs, and a desire to help others feel the spirit through music. Elinor is the mother of four married children and the grandmother of thirteen adorable grandchildren. Much of her musical inspiration has come from watching her children create music through the years.  She resides with her husband, Donald, in central Alberta.  He is a wonderful support and business manager.
 Nathan Hamilton
Nathan is one of Elinor's four children. He obtained his Associate Degree in Piano Performance from the Royal Conservatory of Toronto (ARCT) shortly after high school. Nathan served a mission for the Church of Jesus Christ of Latter-day Saints in Marseilles, France. After his mission, he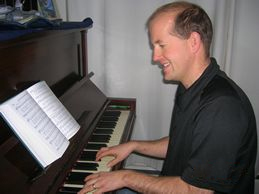 went on to receive a Bachelor of Arts degree from the University of Alberta in Political Science, a Masters Degree in Middle East Studies from Hebrew University in Jerusalem, and a Bachelor of Education degree from the University of Alberta. Nathan and his wife, Lisa, live in Raymond, Alberta, where Nathan is a school teacher.  Nathan and Lisa also have a music school in Raymond called, not surprisingly, Hamilton Music Studio.  They teach piano, theory, voice, and guitar.
Craig Cassils
We are so grateful to have Craig on our team as a music arranger.  Craig Cassils is a native of Manitoba, Canada. Currently living in Winnipeg, Craig has enjoyed a career as a music teacher in Manitoba schools for thirty years. He is a graduate of Brandon University, where he studied psychology and music, with piano his main instrument of study. He has spent a lifetime composing, mainly songs and anthems for vocal and choral performance. Craig has many published works with several publishers, including Canadian International Music, Themes and Variations, Leslie Music, Hope Publishing and us! His published works include choral music for both children's and adult choirs.